Safety

Rates
The Safety Rates
Drug
Report
This website provides free access to all adverse events (problem reports, such as heart attacks, strokes, cancer, etc.) data submitted to the FAERS (FDA Adverse Event Reporting System) database for prescription drugs. In the next phase, this will include new search capabilities, simplified data presentation, and original statistical analysis of the raw data provided by the FDA.
Data from January 2004 through September 2016 (the most recent available FDA data).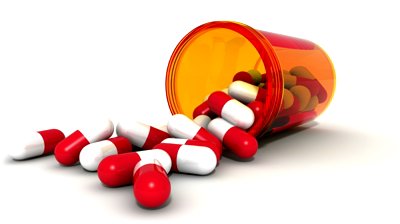 Please note that searches by drug name will only return results where that drug was reported in the event record as one of the suspect drugs for that event. This is by design, so that searches provide the most sensible results.
The patient may have been taking several drugs, with only one or two identified as suspect drugs. Therefore, the drug you are searching for may have been listed for many additional events, but the person reporting some of those events believed that drug was not reasonably likely to be related to those incidents. See FDA online documentation for details of how events are reported and stored in this data.
the most commonly reported drug names
Avandia Case Study
On Sept. 23, 2010, the FDA announced it would "significantly restrict the use of the diabetes drug Avandia (rosiglitazone) to patients with Type 2 diabetes who cannot control their diabetes on other medications" because new data suggested "an elevated risk of cardiovascular events, such as heart attack and stroke, in patients treated with Avandia."
The following searches show the adverse event data the FDA was looking at in the reporting quarter immediately prior to the Sept. 2010 announcement.
In the second quarter of 2010, the FDA received 144,452 adverse event reports. Of those, 8,447 were reports in which Avandia was suspected of causing the reported injury. The similar, rival drug Actos was suspected in 585 incidents. The disparity in total reports for each drug could be attributed to a large difference in total sales of the two drugs. However, the FDA was concerned about the rates of specific injuries, such as heart attacks and strokes. The proportion of reports for those injuries was apparently higher than the FDA had expected for Avandia.
| | | |
| --- | --- | --- |
| | | |
| Actos: 1.2% of reports were heart attacks | | Avandia: 14% of reports were heart attacks |
Among Avandia's 8,447 reports, 1,370 were for heart attacks (myocardial infarction). In comparison, out of the 585 Actos reports, only 7 were for heart attacks. The FDA uses sophisticated statistical analysis, among other techniques, to identify problem areas. But even this simple view of the data shows a reason to be concerned about the risk of heart attacks associated with Avandia.
Example Searches:

This site is currently in a "beta" testing phase. If you and/or your organization would like to participate in evaluating the beta version, including the proprietary search and data analysis features, please contact site developer James Barger.